This is a big announcement for the investors and residents, which is a big step towards giving benefits to their customers.
According to recent updates, Capital Smart City (CSC) Islamabad has launched a new discount policy for its respected residents and investors. This policy will be effective from August 21st, 2023, until September 16th, 2023. The initiative taken by CSC's developers is beneficial for members during these times of high inflation. It's essential to keep in mind that the discount policy does not apply to installments paid through merging properties.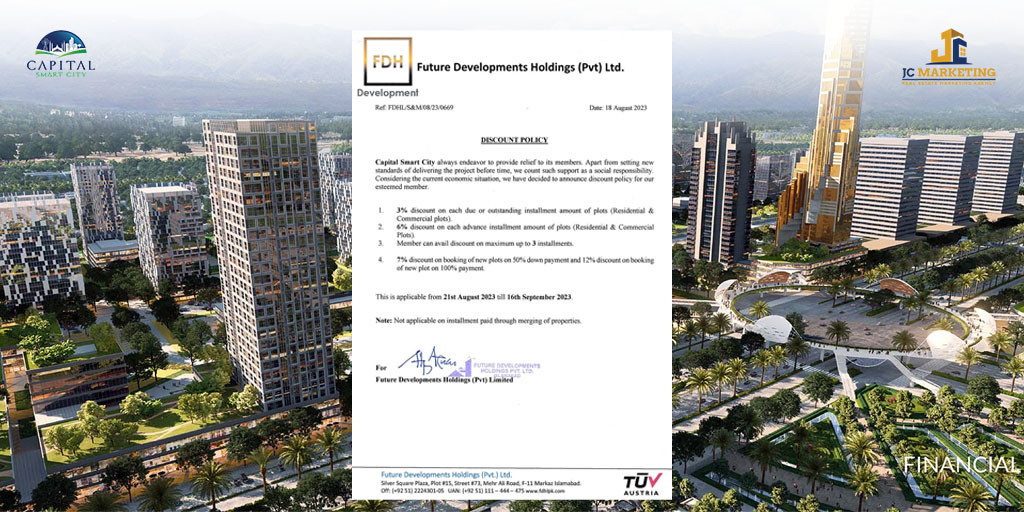 The management of CSCI has announced the following discount policy for members due to the current economic situation.
Both residential and commercial plots receive a 3% discount for payments made before or on the due date.
A discount of 3.6% is applied to each advance installment for residential and commercial plots. Members can receive discounts on up to three installments in total.
Get 7% off on new plot reservations with a 50% down payment. Get 12% off on new plot bookings with 100% payment.