Discover Trivelles Smart Villas, a groundbreaking residential community situated in the first Smart City of Pakistan, Capital Smart City Islamabad. These cutting-edge Smart Villas provide unparalleled comfort and exceptional quality, making it the ideal choice for those seeking an advanced lifestyle. With its contemporary design and modern amenities, Trivelles Smart Villas is the ultimate dream home for those who desire to live in a globally recognized house.
This article will delve deeper into Trivelles Smart Villas, including its location, master plan, features, and amenities, to help you determine if this is the perfect living option for you.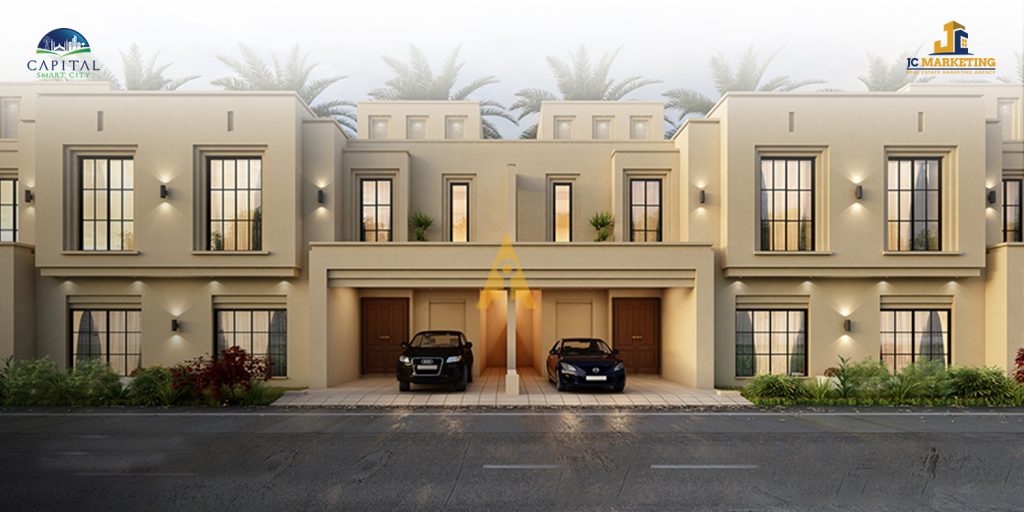 Introduction
Trivelles Smart Villas is a revolutionary residential community situated in Block-D of the Overseas Block, Capital Smart City Islamabad. It is the first of its kind in Pakistan, offering residents an up-to-date living option. The Smart Villas come equipped with all the necessary amenities of modern homes, including state-of-the-art technology, providing an advanced lifestyle to its inhabitants.
Owner & Developers
Trivelles Smart Villas is a branch of Trivelles International, a renowned property development company located in the United Kingdom. With 29 years of experience in the property market, Trivelles International has gained extensive knowledge both locally and globally. The company specializes in providing unique and modern residential options such as student housing, apartments, and hotels. Trivelles International's expertise in the property market and local market knowledge allows them to provide reliable investment advice to their clients.
Location of Trivelles Smart Villas
Trivelles Smart Villas are situated in Block-D of the Overseas Block within the Capital Smart City area. Surrounded by Crystal Lake and an 18-Hole Golf Signature Course, this location is perfect for those who love nature. The Smart Villas offer breathtaking views of the crystal-clear water lake and the lush landscape, providing a relaxing and tranquil atmosphere. Moreover, the Overseas Block offers easy access to society through a direct link with the main boulevard. Various amenities such as a Smart School, Jamia Mosque, Playgrounds, Hospitals, and more are all within walking distance. Additionally, the society is linked to the Lahore-Islamabad Motorway M2 and has an approved dedicated interchange. Residents can also easily access the hub of the Twin Cities via the Rawalpindi Ring Road.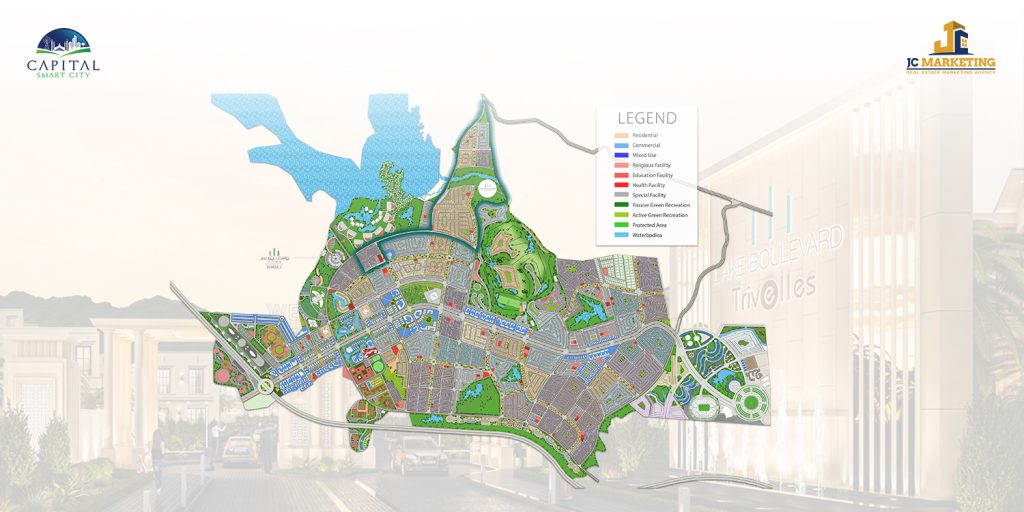 Master Plan of Trivelles Smart Villas
Trivelles Smart Villas Master Plan offers a limited number of Smart Villas that are available in 3 to 5-bedroom categories. These villas, which include Abbey Villas, Strand Villas, Harley Villas, and Regent Villas, come in various sizes ranging from 5 to 10 Marla. Each villa is uniquely designed and offers a personalized living experience to residents.
These Smart Villas come with a range of features that include 3 to 5 bedrooms, 3 to 5 bathrooms, a drawing room, a living room, a powder room, a maid's room and bath, a terrace, a car parking space, a roof garden, and a roof barbeque area. Harley Villas and Regent Villas have an additional lounge or living room, which makes them perfect for entertaining guests or accommodating families. The developers have incorporated smart home features into the villas, allowing residents to control various aspects of their homes remotely and enjoy a hassle-free living experience.
Investment Opportunities
Investing in Trivelles Smart Villas is an excellent opportunity for real estate investors. The villas are being developed by Trivelles International, a well-known property firm with over 29 years of experience. These luxurious villas are located in Capital Smart City, one of the most prestigious and sought-after residential communities in Pakistan. The location itself is a major attraction, as a beautiful water lake and an 18-hole golf signature course surround it. The project is also easily accessible from the Lahore-Islamabad Motorway M2 and the Rawalpindi Ring Road, providing residents with convenient access to the Twin Cities hub.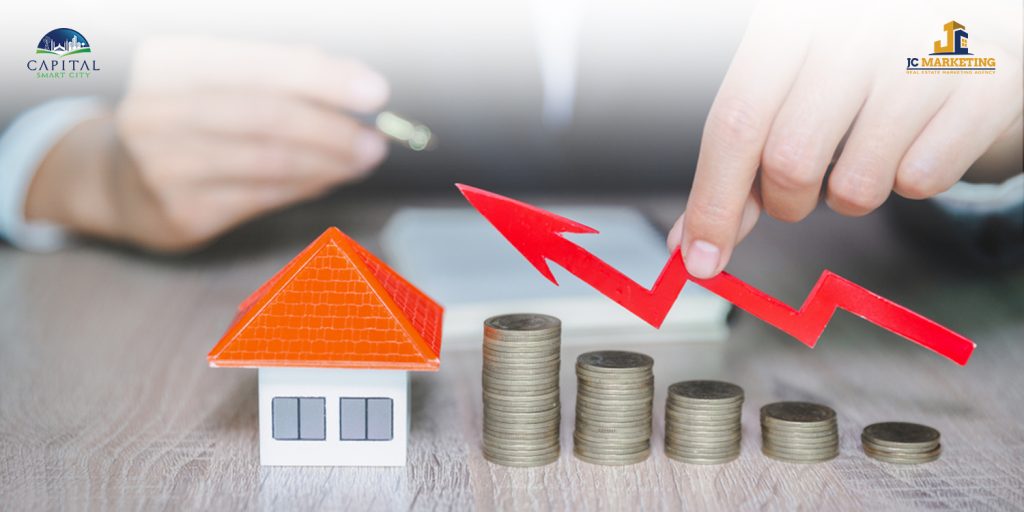 Experience a Luxurious Lifestyle with Hi-Tech Electronics
Trivelles Smart Villas is a gated community that offers luxurious villas with smart technology. The villas come with high-end finishes and are available for booking now. There are limited units available, so don't miss your chance to book your dream villa in the first phase launch. You can own a 5 Marla, three-bedroom villa starting from £49,900. Pakistani Rupee prices are also available.
Facilities and Amenities
Trivelles Smart Villas offer a community with advanced technology to enhance their lifestyle and provide convenience. The top-notch facilities and amenities provided are
Power Backup
Residents of the community can enjoy an uninterrupted power supply with the help of backup power, which eliminates the need for load shedding and ensures their comfort.
CCTV Surveillance
The community is constantly monitored by CCTV cameras to guarantee the security of residents and their belongings at all times.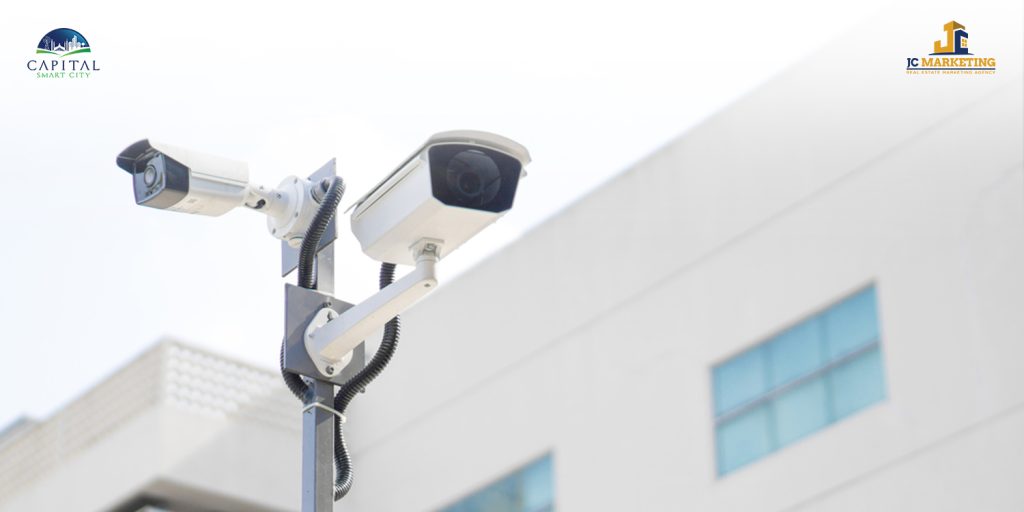 Garbage Collection Services
The community offers waste disposal services to maintain a clean and sanitary environment.
Gated and Walled Community
Trivelles Smart Villas is a community that prioritizes the safety and security of its residents. It is gated and has walls for added protection.
Underground Supply of Utilities
The community has an underground supply of utilities, which helps to maintain a clean and organized appearance.
Card/IR Device Controlled Entry
Access to the community is limited to authorized individuals only, with entry controlled through a card/IR device.
Solar-Controlled LED Street Lights
The community has installed solar-controlled LED street lights that lower energy usage and keep residents safe at night.
Free High-Speed Internet in Public Spaces
Residents are able to enjoy free high-speed internet in public spaces, thanks to the community's efforts to provide connectivity and convenience.
Footpaths and Greenbelts Along Road Sides
Our community is designed to provide a pristine and eco-friendly atmosphere, complete with footpaths and verdant greenbelts lining the roads.
40 Feet Wide Network of Roads within the Community
The community has wide roads that make transportation and mobility easier.
Trivelles Smart Villas NOC
Trivelles Smart Villas have obtained the necessary legal NOC from Capital Smart City Authority and have also been cleared by HRL. This guarantees that Trivelles Smart Villas have been constructed according to the established standards and guidelines of HRL.
Booking Procedure and Payment Plan
Booking a Trivelles Smart Villa is an easy process. You can secure your villa by paying a 10% booking fee and a 10% confirmation fee. The remaining balance can be paid in 12 quarterly installments. The price varies depending on the size and number of beds in the villa. Here is the price plan for different villa sizes and bed configurations
| | | | |
| --- | --- | --- | --- |
| Type | Beds | Price in £ | Total Price in PKR |
| 5 Marla | 3 | £49,900 | PKR 9,300,000 |
| 5 Marla | 4 | £50,550 | PKR 9,550,000 |
| 10 Marla | 4 | £83,700 | PKR 15,900,000 |
| 10 Marla | 5 | £86,450 | PKR 16,300,000 |
Smart Maintenance Services at Trivelles Villas
Trivelles Smart Villas have been created to offer residents a luxurious and comfortable lifestyle, free from the hassle of maintenance. The developers are committed to providing smart maintenance services to residents, which include key holding facilities
Chef hire
Maid services
Garden maintenance
Pick and drop dry cleaning
Rent a car
Grocery delivery
Swimming pool
The community management services offered by Trivelles Smart Villas include
Roads
Street lights
The maintenance of CCTV
Mosque
Water treatment plant
This ensures that residents can live in a clean and well-maintained environment, with all necessary amenities provided.
Cutting-Edge Technology at Trivelles Smart Villas
Trivelles Smart Villas distinguish themselves from traditional homes with their intelligent features. Equipped with a variety of smart devices, residents can remotely control their homes from anywhere in the world. The standard smart features include smart switches, temperature and humidity sensors, automated door locks, gas sensors, smart doors and windows, magic boxes, remote access, CCTV indoor and outdoor cameras, and smart motion sensors.
Moreover, residents have the option to add extra smart features to their homes, such as
Smart mirrors
Additional smoke sensors
Automated curtain rail system
A centralized cooling and heating system
Water leak sensor
Carbon mono-oxide sensor
Additional door/windows sensors
Trivelles Smart Villas offer smart features that provide convenience and enhance safety and security, making them the ultimate choice for luxury living.
Trivelles Smart Villas Development Status
The first phase of Trivelles Smart Villas' real estate project has already been sold out due to high demand. The company has recently launched the second phase, providing an opportunity for interested individuals to invest in these lavish villas. At the moment, Abbeys Villas are unavailable, but the company anticipates that they will be restocked soon.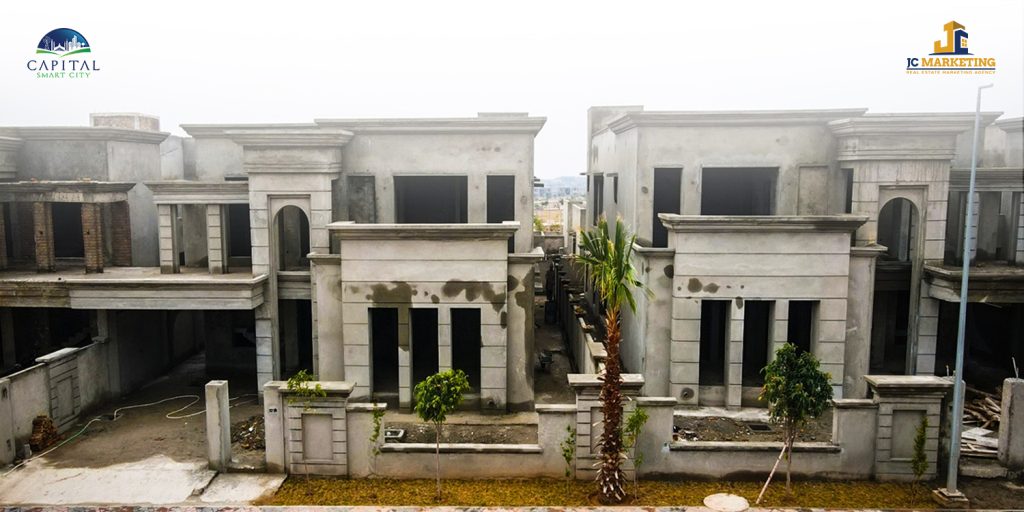 JC Marketing: Exclusive Sales Partner of Trivelles Smart Villas
In order to advance the real estate industry in Pakistan, JC Marketing has partnered with Trivelles Smart Villas as their exclusive sales representative. The two companies have signed a Memorandum of Understanding (MoU) to collaborate and promote the project, ensuring potential buyers have the best experience possible.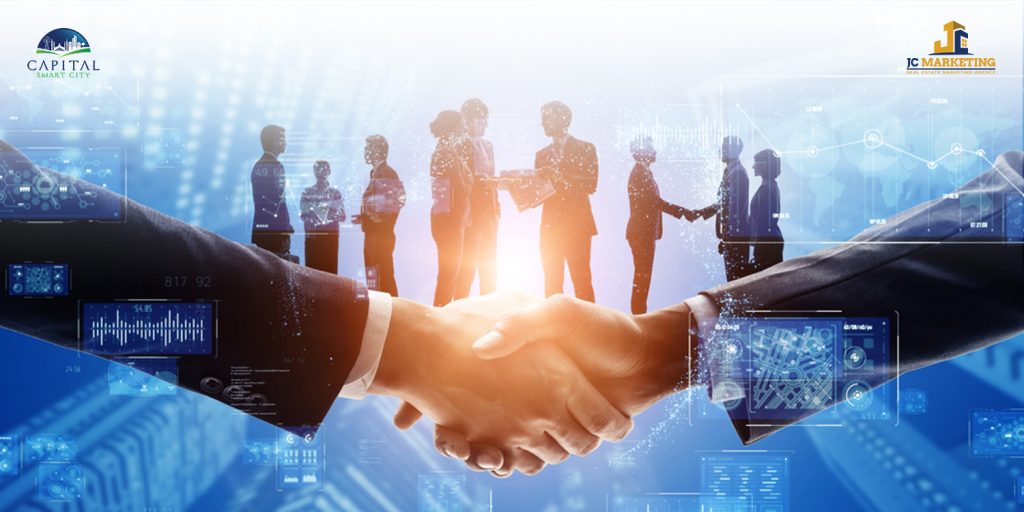 Conclusion
Trivelles Smart Villas provide an exceptional blend of luxury, comfort, and convenience, setting the standard for luxurious living in Pakistan. Equipped with smart features that allow residents to remotely control every aspect of their homes and maintenance services that guarantee a hassle-free lifestyle, Trivelles Smart Villas are a wise investment for anyone seeking a comfortable and luxurious lifestyle. The project's second phase has been launched, making it an ideal time to invest in Trivelles Smart Villas and experience the future of luxury living in Pakistan.