Capital Smart City is a contemporary and environmentally conscious residential community located in Islamabad, Pakistan. It is the first of its kind in the country, providing a one-of-a-kind blend of luxury, comfort, and green living. Residents enjoy a high standard of living, along with eco-friendly and technologically advanced amenities. Overall, it offers a modern and sustainable living experience.
Future Development Holdings and Habib Rafiq (Pvt), a top construction and real estate company in Pakistan, are developing this society. The development spans over 5,000 acres and will eventually provide accommodation for more than 150,000 residents. CSC offers exceptional features and facilities.
Capital Smart City Features And Amenities
Capital Smart City is known for its dedication to sustainability, which includes reducing its carbon footprint and preserving natural resources. It incorporates renewable energy sources and eco-friendly transportation options, making it a pioneer in environmentally friendly urban development.
However, sustainability is not the only advantage of CSC. The community offers various amenities and features that aim to enhance the quality of life for its residents. When you move to CSC, you can enjoy a wide range of top-notch amenities and features.
Smart Home Technology
Residents of CSC can easily control their home's lighting, heating, and cooling with advanced home technology accessible through their smartphones. This feature simplifies home management, contributes to energy-saving efforts, and helps reduce the city's carbon footprint.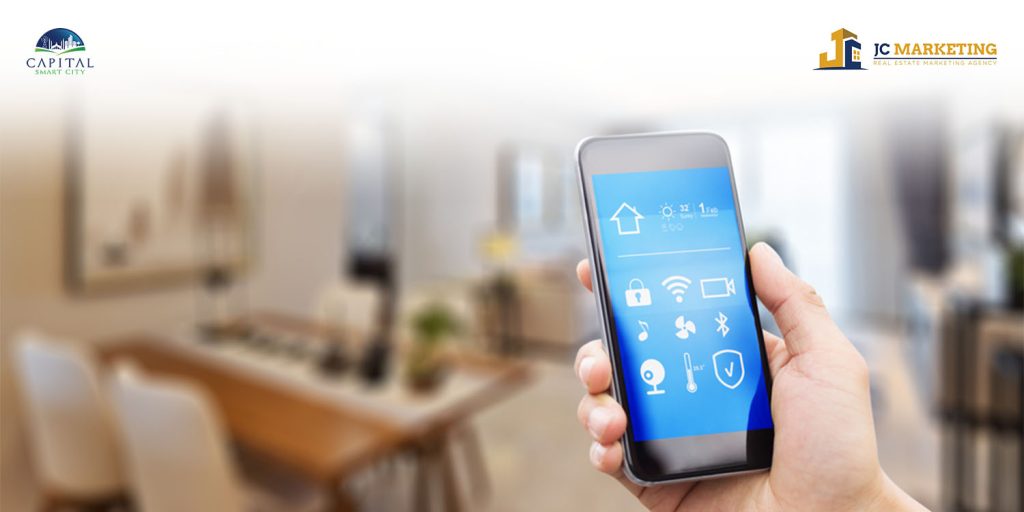 High-Speed Internet
In addition, Capital Smart City provides fast internet services that cover the entire city, ensuring a seamless connection that allows you to stay productive and connected. Whether you're working remotely or simply staying in touch with loved ones, you can rely on Capital Smart City's reliable internet services.
Smart Energy Management
Another feature of the society is its smart energy management system that helps to lower energy consumption and save money. With the help of their smartphones, residents can easily keep track of their energy usage. Additionally, the system adjusts energy usage automatically to ensure that energy is conserved and waste is minimized.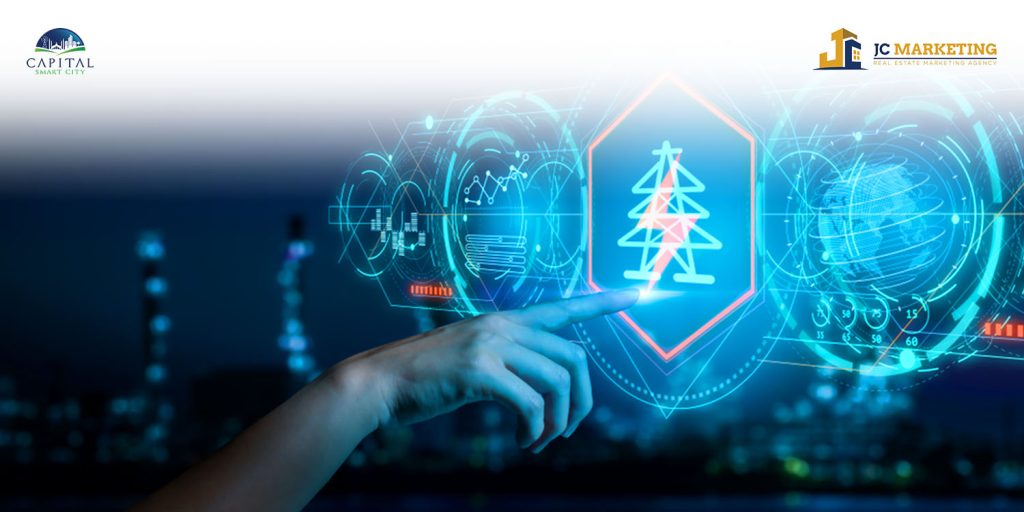 Smart Transportation
In addition, CSC boasts a carefully crafted transportation network that facilitates ease of movement for its inhabitants. The city has a modern and effective public transportation system comprising buses, taxis, and shuttle services. Consequently, residents can effortlessly commute to and from the city and navigate within its boundaries with ease.
Smart Security
At CSC, security is a top priority. There are 24-hour security measures in place, including guards, surveillance cameras, and secure entry and exit points. Residents can also monitor their homes and the surrounding area from their smartphones, which provides them with a sense of security and peace of mind.
Smart Healthcare
Sixly it's great to know that CSC offers a comprehensive healthcare system to its residents. Access to high-quality healthcare services is crucial, and it's reassuring to hear that the city has modern hospitals and clinics with state-of-the-art facilities. Having highly-qualified healthcare professionals also ensures that residents receive the best possible care whenever they need it. It's comforting to know that CSC prioritizes the well-being of its residents in this way.
Smart Street Lighting
Thanks to its intelligent street lighting system, CSC is a great place to live. The lights automatically adjust their brightness based on the surrounding light levels, which not only saves energy but also creates a safer environment for everyone. With this innovative technology, residents can feel confident walking around at night without worrying about visibility. Overall, the smart street lighting system is just one of the many ways that CSC is committed to creating a sustainable and safe community for all.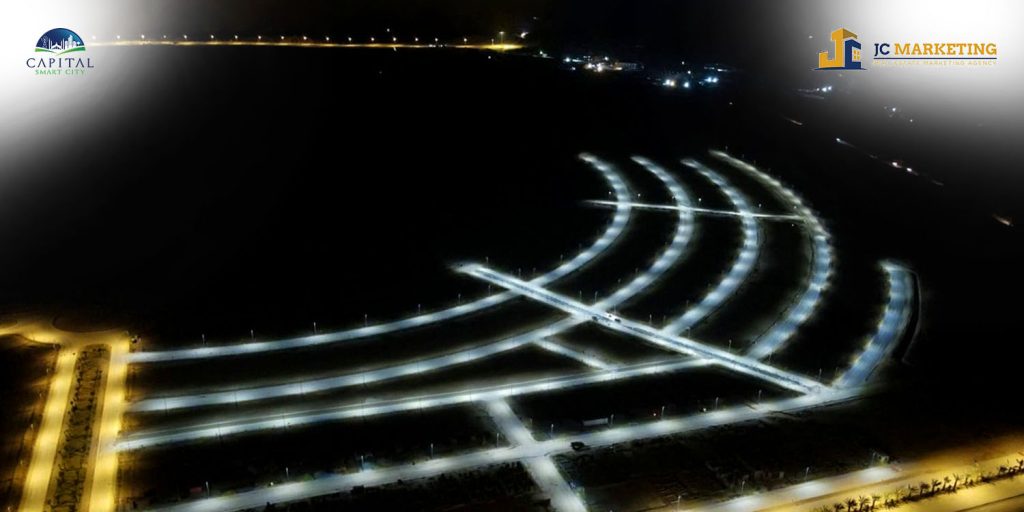 High-Speed Internet and Wi-Fi
CSC is dedicated to providing its residents with top-notch internet and Wi-Fi services. The high-speed internet enables residents to stay connected effortlessly with the world around them. With lightning-fast internet speeds, residents can enjoy seamless video streaming and web browsing and communicate with their loved ones without any interruptions.
Eco-Friendly Environment
In addition to promoting a clean and healthy environment, the housing society also contributes to the preservation of the planet by implementing eco-friendly practices. The state-of-the-art waste management systems ensure that waste is disposed of properly, reducing the negative impact on the environment. Society's commitment to sustainability sets a great example for others to follow, and it's a step in the right direction toward a brighter, greener future.
Smart Parking System
In CSC's modern society, there is a smart parking system that simplifies the process of finding a parking spot for residents. By utilizing sensors and cameras, the system can track available parking spaces, making it easier for residents to save time and avoid the frustration of searching for parking.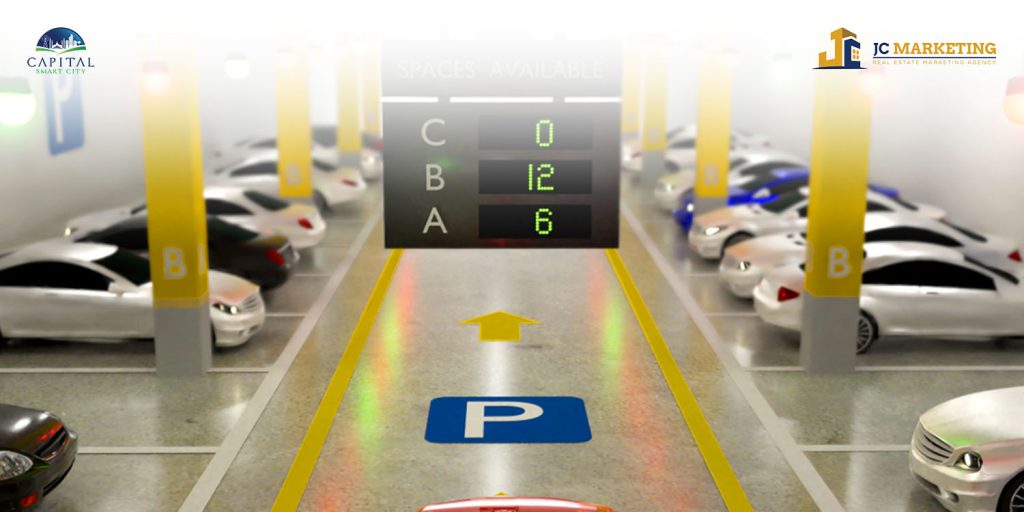 Smart Traffic Management
CSC has installed a smart traffic management system in the housing society to control the traffic flow effectively. The system uses sensors and cameras to monitor traffic and adjust traffic lights, which minimizes congestion and ensures the safety of the residents on the roads.
Smart Waste Management
Capital Smart City Islamabad has a smart waste management system in place to maintain a clean and hygienic housing society. This system monitors the collection and disposal of waste, ensuring that it is disposed of in an eco-friendly way.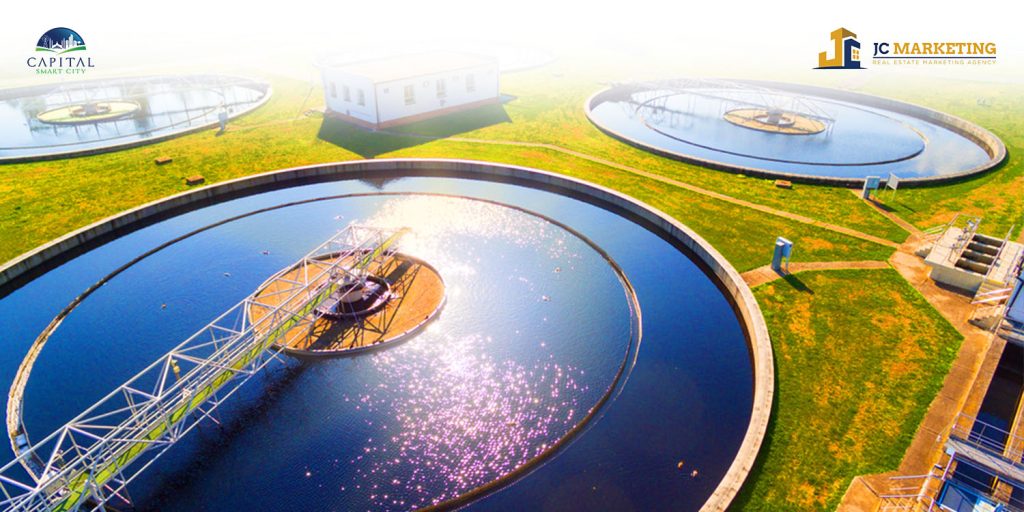 Smart Irrigation System
The housing society of Capital Smart City has a smart irrigation system that conserves water and ensures that our parks and gardens are well-watered. The system regulates water flow automatically, ensuring that plants receive the appropriate amount of water at the right time.
Smart Water Management
CSC has obtained a smart water management system that aids in water conservation and guarantees the safety and cleanliness of the water supply for residents. The system adjusts the water supply automatically, ensuring that residents always have access to safe and clean drinking water.
Smart Education Facilities
At CSC, we value education as a top priority for our residential community. Therefore, we have made sure to include a cutting-edge hospital and several highly-rated schools and universities within the city. This ensures that our residents have convenient access to quality healthcare and education, with modern facilities and expert educators available.
Shopping and Dining Options
Residents of this city can enjoy a diverse range of shopping and dining options. There are supermarkets, department stores, cafes, and restaurants to suit all tastes. Additionally, the city boasts several large shopping malls for a convenient and comprehensive shopping experience.
Smart Energy
Smart city has been built to prioritize energy efficiency and environmental sustainability. This society has a smart energy management system that minimizes energy consumption and maximizes efficiency, which not only reduces the carbon footprint of the city but also helps lower energy bills for residents.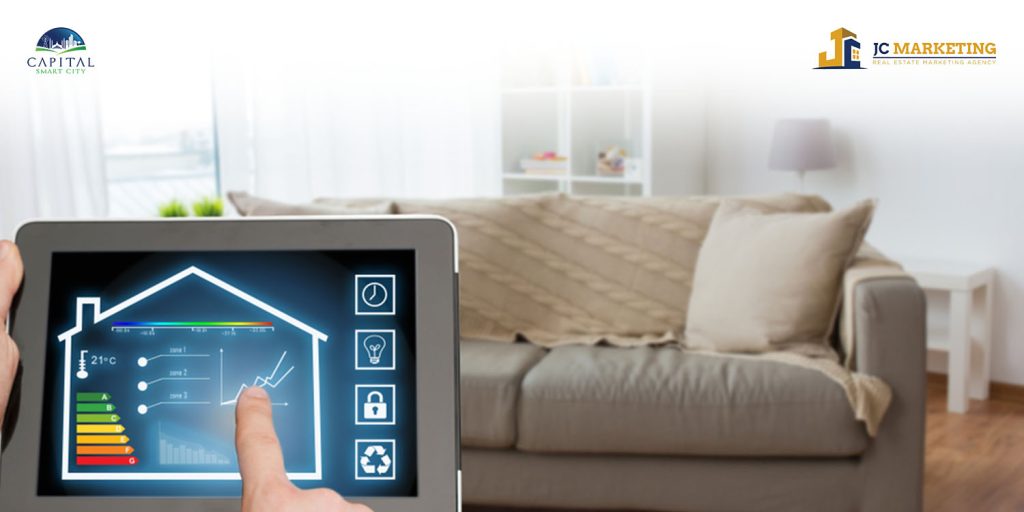 Recreational Facilities
Capital Smart City (CSC) provides an extensive selection of recreational facilities for its residents. These include parks, sports fields, swimming pools, and fitness centers. Whether you're a passionate sports fan or simply seeking a place to de-stress and unwind, there's something for everyone at CSC.
Capital Smart City Salient Features
Here are some of the top smart salient features that Capital Smart City has to offer:
Eco-Friendly City
block
Metro bus system
24/7 Water, gas & electricity
Mosques, Parks as well as lakes
18-Hole Golf Course
Smart and modern Housing plan
Green and Clean environment
Close proximity to Islamabad and Rawalpindi
Advanced Security
Underground Electricity
World Class infrastructure
Recreational Activities
MovenPick hotels & Resorts
Designated interchange from M-2
Hotels, Shopping centers, and Sports clubs
Smart apps like traffic, weather, electricity, internet
Conclusion
Looking for a residential community that offers a high standard of living and a wide range of amenities and features? Look no further than Capital Smart City. Whether you're seeking a place to live, work, or play, CSC has it all. With its focus on sustainability, modern technology, and top-notch healthcare and education facilities, CSC stands out as one of the premier residential communities in Pakistan and a model for sustainable urban development worldwide. It's designed to be a livable and enjoyable environment for residents, ensuring a vibrant and thriving community for generations to come. Trust us; Capital Smart City is an excellent choice for anyone looking for the perfect place to call home. You can find more details on JC Marketing.