Capital Smart City is a contemporary residential and commercial development close to Islamabad's new airport. It promises a sustainable, integrated, and smart living experience featuring cutting-edge technologies and improved infrastructure. Capital City will provide you with all the pros and cons of Capital Smart City.
Pros of Capital Smart City
Some of the potential benefits or advantages of CSC are
Sustainability
CSC is a community that prioritizes caring for the environment by implementing measures to reduce carbon footprint and promote sustainable living. The buildings are designed to be eco-friendly and utilize renewable energy sources, while green spaces and water conservation systems are integrated into the area to support the environment further. These efforts showcase the community's dedication to preserving our planet and creating a safer, healthier world for future generations.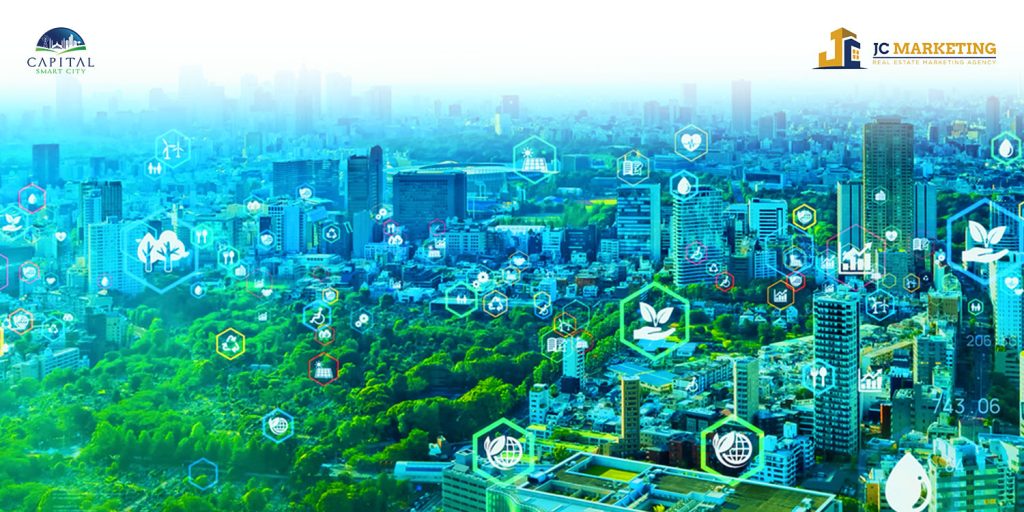 Integrated living
Living in the Capital Smart City means having everything you need within reach. From shopping centers to medical facilities, schools, and recreational activities, taking care of your daily needs is easy. Residents enjoy a convenient and stress-free lifestyle.
Smart technologies
The modern society of CSC incorporates advanced technologies like smart homes, smart grid systems, and smart transportation, which provide improved safety, comfort, and efficiency for individuals.
Improved infrastructure
The city has top-notch infrastructure, such as modern roads, underground utilities, and fiber-optic cables. These resources ensure that traffic, communication, and essential services run smoothly and efficiently.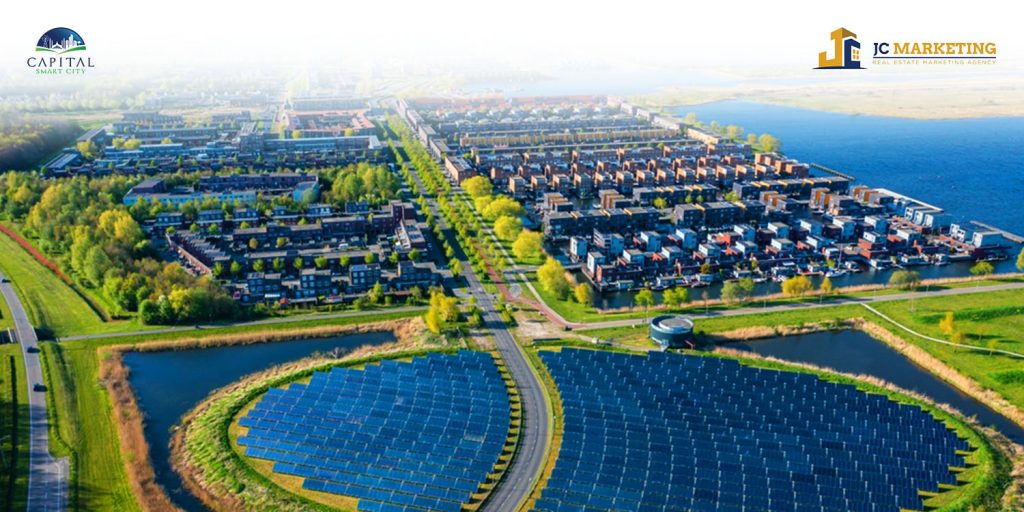 Community living
CSC provides a living experience centered around community, encouraging residents to form close bonds and a shared sense of belonging. The community boasts parks, community centers, and social events promoting an active and healthy lifestyle.
Modern Amenities
Residents of the city can enjoy modern conveniences such as high-speed internet, smart homes, and smart buildings, which provide a more comfortable and convenient lifestyle.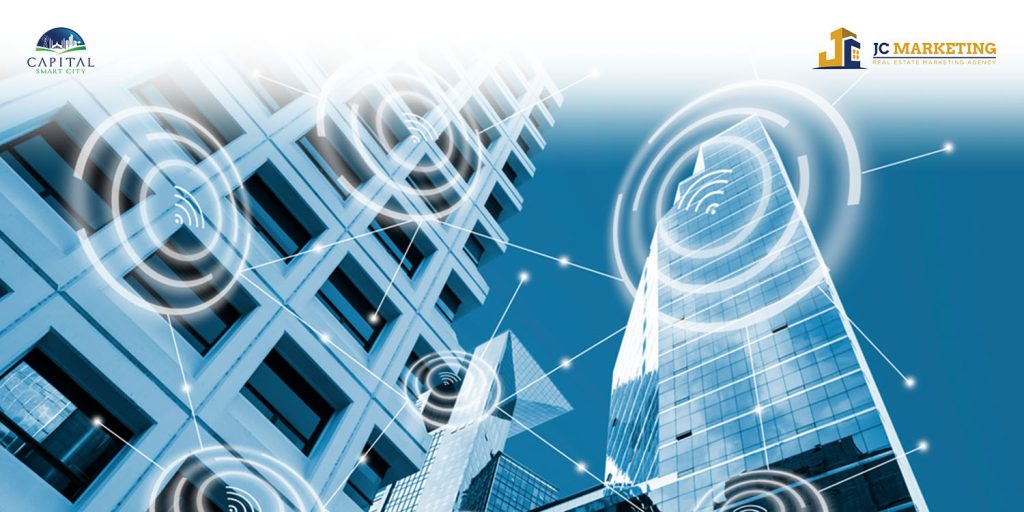 Improved Quality of Life
The community of Capital Smart City is planned to ensure that its residents enjoy a high and modern standard of living. With numerous green spaces, parks, and recreational areas, it is a remarkable place to live, work and play.
Job Opportunities
The area serves as a center for fledgling companies and entrepreneurs, offering numerous job prospects for locals. Additionally, this will enhance the community's economy and attract further investments.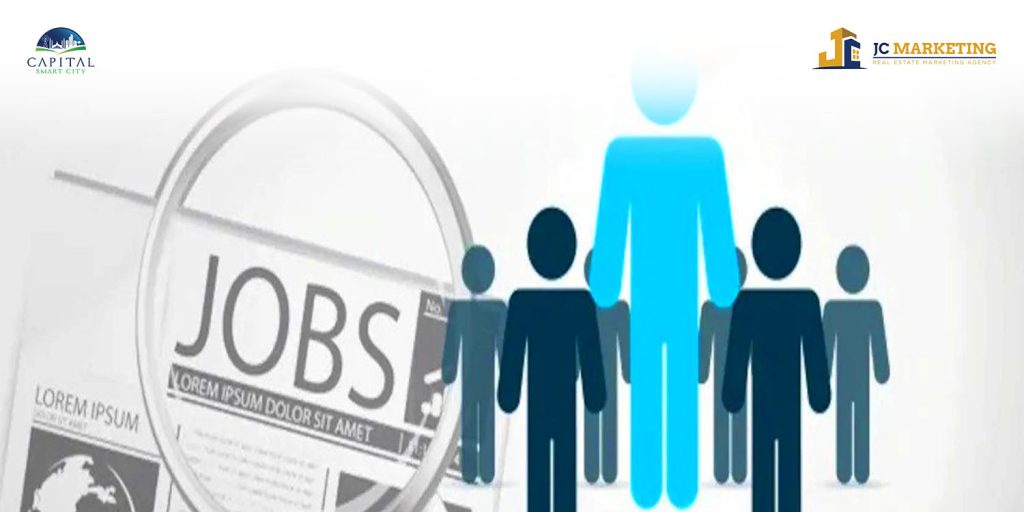 Energy Efficiency
At CSC, developers have utilized intelligent technology to optimize energy usage, resulting in cost savings on electricity bills for residents and a more eco-friendly environment. A decently designed advanced energy management system adjusts energy consumption based on the community's requirements, promoting sustainability.
Enhanced Security
The CSC's security system is equipped with CCTV cameras, facial recognition technology, and gated communities to ensure the safety of residents and their property. It also monitors people and vehicles, making it easier to detect suspicious activity.
Traffic Management
At CSC, an advanced and intelligent traffic management system keeps an eye on traffic and controls vehicle movement to reduce traffic jams. Furthermore, this technology adjusts traffic light timing to ensure seamless traffic flow.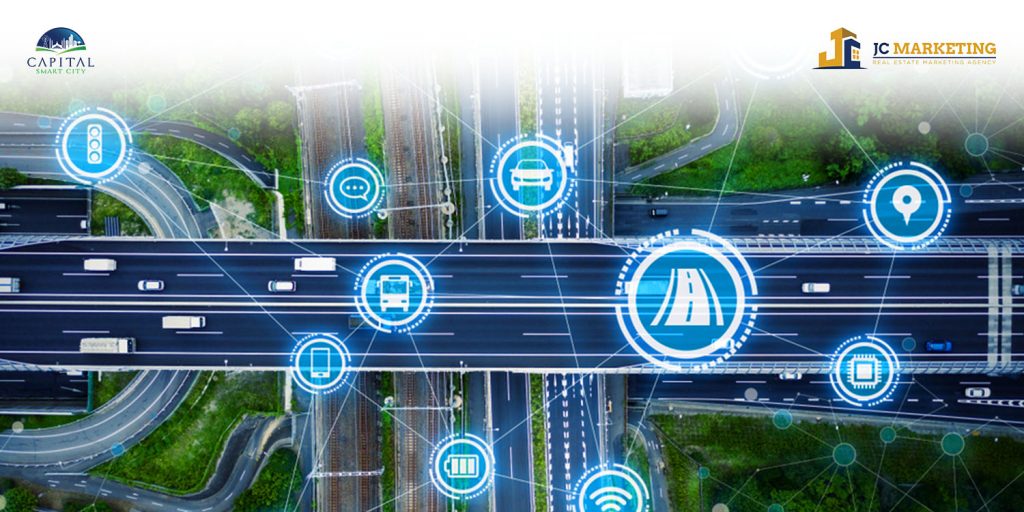 Efficient Waste Management
Implementing smart waste management systems in Capital Smart City will positively affect the environment. For example, smart trash cans equipped with sensors can detect when they are full and immediately notify waste management personnel. This can lead to more efficient waste collection and disposal methods.
Cons of Capital smart city
Following are some of the cons of Capital Smart City
Technology Malfunction
Like any technology, smart features can also face some malfunctions. In the event of a failure in the smart security or energy management system, the safety and comfort of residents can be compromised.
Dependence on Technology
Relying on smart technology can become an issue if individuals lack the necessary skills to use it. Furthermore, some power shortages or internet disconnectivity can create issues in functioning various things in the technology-enriched society.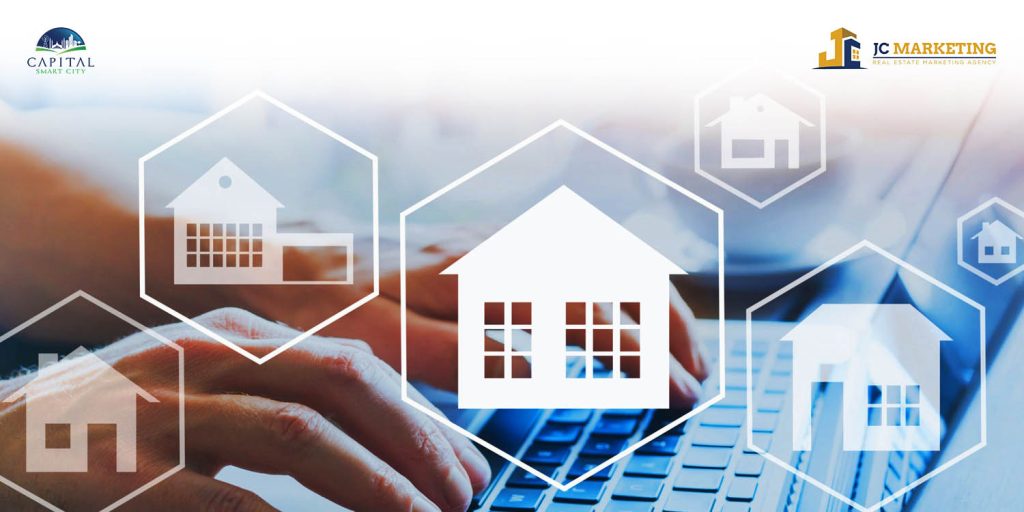 Privacy Concerns
The smart features of CSC can monitor and collect a huge amount of information about residents. This could compromise their privacy and data security. It is important for residents to understand how their data is being collected, stored, and utilized.
High cost of living
CSC offers modern amenities and state-of-the-art infrastructure, but the cost of living is relatively high compared to other cities. This can be challenging for low-income families who may struggle to afford it.
Limited job opportunities
As CSC is a new development, there may not be many job opportunities available for local residents. This can pose a challenge for those needing employment in close proximity.
Conclusion
To sum up, Capital Smart City presents an exceptional and inventive way of living that blends contemporary technologies, sustainability, and communal living. However, there may be some downsides, like the high cost of living and limited employment opportunities. It presents a positive and hopeful outlook for the future of smart cities. While the smart features of Capital Smart City offer numerous advantages, they also have possible drawbacks. Prospective residents should weigh the pros and cons of these features before deciding to reside in this community. You can find more information regarding Capital Smart City on the JC Marketing platform.